I was listening to the Quantum Leap, a radio show RTE, while driving home from work on Friday. I wasn't really paying attention to anything on it, except for the one story that caught my attention.
Professor Stephen W. Hawking is looking for a graduate assistant.
The job brief:
Managing Professor Hawking's national and international travel. Expect to spend around 3 months out of the

UK

Preparation of lecture graphics and public speaking

Dealing with the media and press

Development of Professor Hawking's computer systems

Maintenance of computer and medical equipment

Answering inquiries from the public and maintaining the website

Departmental and administrative roles
It pays approximately 30,000 euro and recent graduates holding a Maths, Physics or Computer Science degree and a full driving licence. For further information please contact Graduate_Assistant@damtp.cam.ac.uk
That made me think back to one day back in 199x. I was working as a part time security guard. One evening I was in Jury's hotel in Ballsbridge. I was lucky enough to see Professor Hawking because he came past me while I sitting behind a small desk near his room. I thought it was a cool experience.
Hawking wrote the book called 'A Brief History of Time'.  To be honest, he could have been briefer!
Then I thought about other people who I've seen or met in my 3x years. There are not that many; here's the list, in random order:
Professor Stephen W. Hawking, see above.
Colin Farrell, while with Maggie in Dublin. We saw him come out of the Shelbourne Hotel, light up a smoke and wander off with two guys in suits. Cool.
Shane McGowan, I've seen this guy twice, once in Jury's hotel, same deal, me security guard, him famous. He was drunk on Martini. The next time I saw him, he was wandering along Grafton Street drunk as a skunk. I passed him and as I did I said "Good man Shane, look after yourself." He looked at me, but I kept walking because I was in a hurry to do something. I bet he taught to himself, 'I've seen that guy in Jury's.' I might have seen him again, at the premiere of "If I should fall from grace", a movie about Shane, he was supposed to be at the premiere, but the director said that he was AWOL, thought to be somewhere in New York. Very Cool.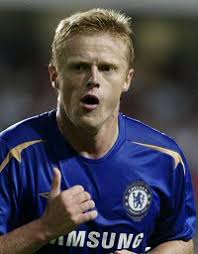 Damien Duff, Great footballer, my dad knows his dad. Cool.
Andrea Corr, singer with the Corrs. She tried to chat me up in a bar in Dundalk, when I was in college. I had no idea who she was at the time. The conversation went something like:
Me, (sitting at bar, Andrea tying to get to bar to order drink): Can I order something for you?

Her: sure. (gives me drink order)

Her: thanks, you're very good.

Me: I am. I aim to please.

Her: Ha ha.

Me: What do you do?

Her: I sing in a band…

Me: Really I play a bit of guitar myself, (then I did some air guitar).

Her: …anyway, thanks for getting me the drink. Bye.
So that's how it happened, she must have been thirsty or needed use the restroom becasue she dashed off really quickly. If my idiot mate wasn't with me, well who knows where it might have gone. Pretty.
Bayley Silleck, director of Wired to Win, also worked on Ryan's daughter in the 1970s in Ireland. I met him at the Fleet Science Center when I was a volunteer. Cool
Raymond Heffernan, he in the same building and I worked with him on a 'kick off' event for our business unit in 2001. You may have never heard of him, but he wrote the lyrics to 'Angels', the song that launched Robbie Williams's career. Cool(ish).
Note. I most cases, I only saw these people, and the one's I did speak to… well it was only for a second or two.