Has the time for the moustache passed? Apart from Borat, I can't think of anyone who wears one these days. Sure you'll see goatee and beards, and hairs on the chin etc., but not so many 'pure' moustaches.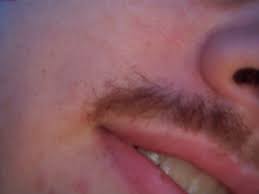 Who looks in a mirror and decides, 'today moustache', not me; not yet anyway.
Don't get me wrong, I'm not laughing at or deriding the moustache, I'm just wondering if it is ever going to be popular again?
Anyone like to comment on this?